RL STEVENSON SCHOOL DESIGN IS FEATURED IN SF EXAMINER
October 29, 2018 – Photos of our stormwater design and the Ribbon Cutting at RL Stevenson have been posted HERE on SF Examiner.
DEZEEN WRITES ABOUT DR. GEORGE W. DAVIS SENIOR CENTER
October 25, 2018 – Dezeen Magazine wrote a lovely article about the affordable senior housing development recently built in San Francisco's Bayview-Hunters Point neighborhood. Fabulous photos accompany an interview with the architect, David Baker, who details the inspiration behind the design elements as well as the intended use for the community. We really enjoyed working on this project!
JEFFREY MILLER TO SPEAK AT SUSTAINABLE SITE DESIGN WORKSHOP ON OCTOBER 25, PUBLIC IS INVITED
October 18, 2018 – Jeff will be one of four panelists discussing sustainable site design in the context of affordable housing. Infill site selection and planning is critical in guaranteeing a project's ability to compete for funding and rank high on sustainable measure indexes. Particularly, during initial site layout, we must make decisions and evaluate trade-offs that will impact the achievable level of LEED or GreenPoint certification.
Sponsored by the Non Profit Housing Association, This Brown Bag training will discuss the competing challenges facing green affordable housing projects, such as the need to maximize unit count, satisfy parking demands, and design active open space while meeting Stormwater C.3 Guidelines, as well as satisfying jurisdictional and utility requirements. Through an interdisciplinary panel discussion of case studies, this session will provide project managers with strategies to meet the California Building Code CalGreen, GreenPoint and LEED requirements, in addition to site strategies to help projects exceed Title 24 Energy Modeling requirements
Attendees will:
• be better equipped to advocate for green design during the early phases of site and building design.
• leave with a basic understanding of the overlapping requirements that are placed on a site by the California CalGreen Code, GreenPoint Rated and LEED certification systems and the Stormwater C.3 requirements.
Panelists:
Jeff Miller – Principal, Miller Company Landscape Architects
Kim Suczynski Smith – Associate, Pyatok Architects (convener and moderator)
Ruchi Shah – Sustainability Manager, Tenderloin Neighborhood Development Corporation
Rose Wirtz – Assistant Project Manager, Habitat for Humanity East Bay/Silicon Valley
……
Register HERE.
Please note: registration closes on Wednesday, October 24 at 12:00PM
DATE & TIME: October 25, 2018 at Noon
We encourage attendees to arrive at 11:30am to enjoy the hosted lunch and to network with peers.
ADDRESS: 369 Pine Street, Suite 310
HILLTOP PARK RECEIVES CIVIL ENGINEERING AWARD
October 1, 2018 – The recent $6.7 million renovation that transformed an underused park in the Bayview into a sought-after, multi-purpose public space for people of all ages has been selected by the American Society of Civil Engineers (ASCE) San Francisco chapter as its Outstanding Parks and Recreation Project, the San Francisco Recreation and Parks Department announced today.
The Hilltop Park Renovation Project team was honored at the ASCE's San Francisco Section meeting at the San Francisco War Memorial and Performing Arts Center. The team included the San Francisco Recreation and Park Department; The Trust for Public Land; community groups Parks 94124 and Hunters Point Family; Langan Engineering and Environmental Services; Miller Company Landscape Architects Inc., Robert A. Bothman Construction; and construction manager Mack5.
Located at the highest point in the Bayview District, the park was originally constructed in 1979. Renovations began in late November 2015 and were completed just under a year later. Hilltop's updated features include the 70-foot sundial amphitheater and plaza, a new skateboard park replacing the former "dish," two new playgrounds, additional seating, picnic and barbeque areas, an adult fitness and meditation area and accessible pathways. FULL ARTICLE CAN BE READ HERE.
JEWISH NEWS WRITES ABOUT RINGOLD ALLEY'S "LEATHER MEMOIR"
June 21, 2018 – SF Pride is happening this weekend and J News wrote a piece about our permanent art installation in Ringold Alley, which honors the leather culture within the LGBTQ community. Full story can be read here.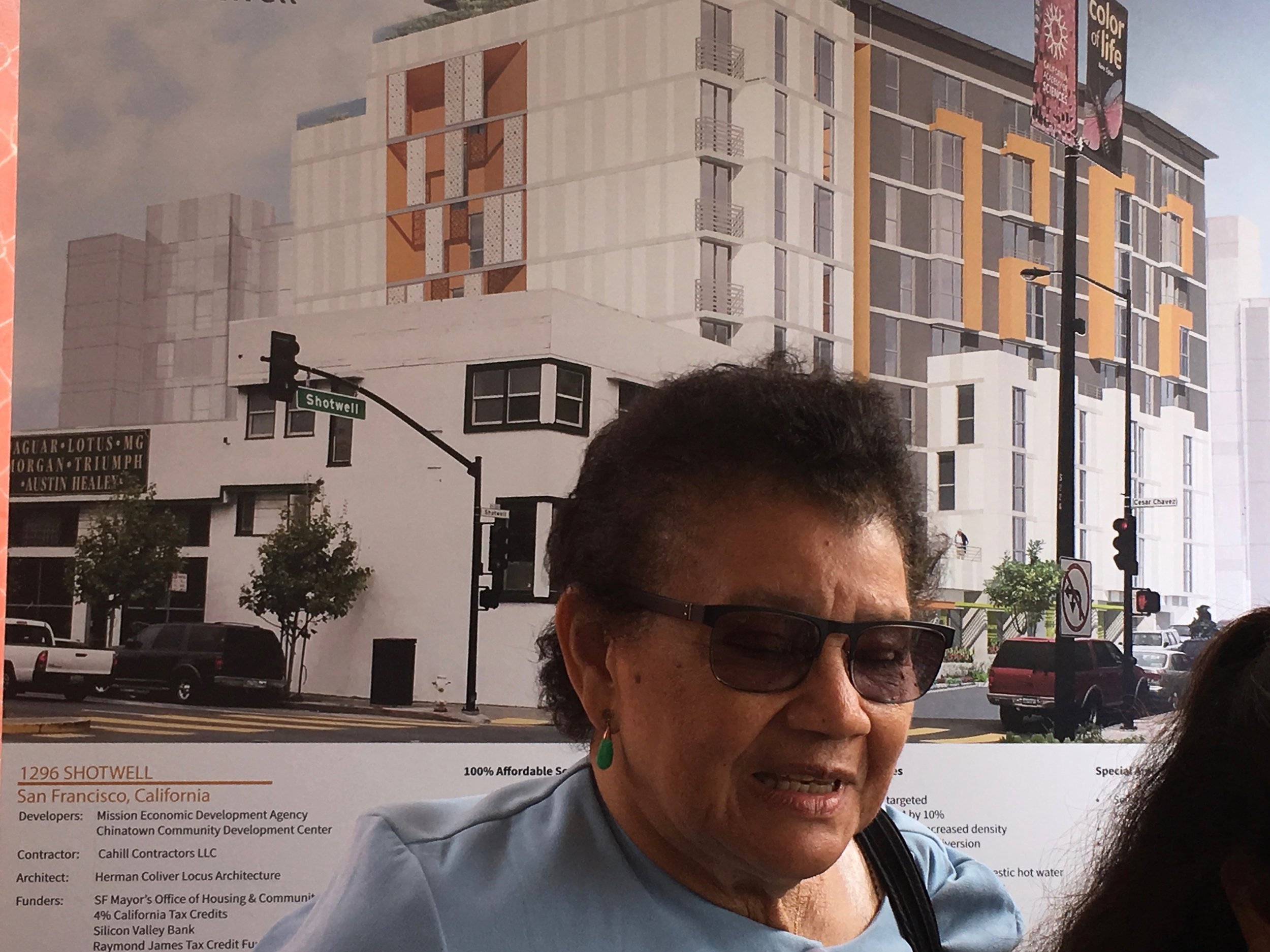 GROUNDBREAKING CEREMONY HELD AT CASA ADALENTE, 100% AFFORDABLE HOUSING AT 1296 SHOTWELL ST.
June 20, 2018 – Miller Company is proud to be the landscape architect working with Mission Economic Development Agency, Chinatown Community Development, and Herman Coliver Locus Architects to design Casa Adelante, the first 100% affordable senior housing development to be built in the Mission District in ten years. Located at 1296 Shotwell Street, this project will provide 90 units of affordable senior housing (twenty of which are for formerly homeless seniors) and will feature a ground level garden, rooftop terrace garden, and enhanced streetscape. Olinda Orellana, Community Leader and Senior Advocate, addressed the crowd assembled at the groundbreaking event to honor this important project.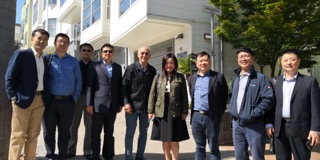 SHANGHAI DELEGATION VISITS MILLER COMPANY
June 15, 2018 – Many thanks to the delegation from Shanghai who came to tour our work in SF! We visited L-7 Apartments, One Henry Adams, Potrero Heights, and Lafayette Park!
ARTICLE PUBLISHED IN URBAN DESIGN FEATURING RINGOLD ALLEY LEATHER MEMOIR
February 7, 2018 – George Loew, one of our landscape designers here at Miller Company, recently had an article published in Urban Design's winter issue. The article covers the Ringold Alley Leather Memoir we built last summer discussing the installation process and the LGBTQ history of the area. Read the entire piece here.
News 2018